Udhara Black Organic Cotton Bra
Regular price
Sale price
€49,50 EUR
Unit price
per
Sale
Sold out
Cambios y Devoluciones GRATIS

¡Sí, claro! Puedes devolverlo gratis cuando quieras. Solo tienes que escribirnos en contacto@udhara.es o por IG: @udhara.lencerianatural.  Nos lo haces llegar y cuando lo recibamos te devolvemos el dinero.  
Envíos Gratis desde 60€

¡Envíos GRATIS por compras superiores a 60€!

Gratis o por 3,6€ lo recibirás en 4 días laborables aproximadamente.

En Baleares 6,5€ lo recibirás en 6 días laborables aproximadamente.

Europa 10€, lo recibirás en 7 días laborables aproximadamente.
Cuidados de la prenda

Se recomienda lavar a mano para una mayor durabilidad de la prenda.
Preguntas Frecuentes

Es la primera vez que uso sujetador sin aros ¿Me gustará? ¿Me quedará bien?

Para responder a esta pregunta la hacemos con algunos datos, tenemos menos de un 1% de devoluciones, y casi la mitad de nuestras Udhara Girls ya han repetido.

¿Sujeta bien?

Sí, es equilibrio perfecto entre sentirte sujeta sin que te deje una marca, y sin que te acuerdes de que lo llevas.

¿Y si tengo poco pecho o mucho?

La copa se adapta perfecta a cualquier tipo de pecho hasta una copa CD. No lo recomendamos para copas superiores.

¿Tengo el pecho caído, me quedará bien?

Es un sujetador que realza la belleza natural, encontrando la belleza natural, hasta conseguir el equilibrio perfecto entre sujeción y comodidad.

¿Puedo dormir con él?

Sí, sin dudas.

¿Puedo hacer algún deporte con él?

Sí, siempre que no sean de mucho impacto, pádel, yoga, pilates...
Get ready because you are in front of the most comfortable bra in the world !
Bra without underwire or rods.
95% GOTs* organic cotton and 5% elastane.
Extraordinary softness .
Interior seams.
Cotton covered straps.
Innovative design. You won't want to take it off!
Recommended for small A, B or C cups.
Designed in Spain and manufactured in Portugal
Organic Cotton reusable packaging.
Sustainable bra.
And if by chance you need change or return our sustainable underwear, you have 15 days since you receive it. You can do it for free, except for shipping costs, which will go to your account.
We have a tight margin to offer a fair price all year round . No promotions.
*The GOTs certificate is held by the fabric.
Compartir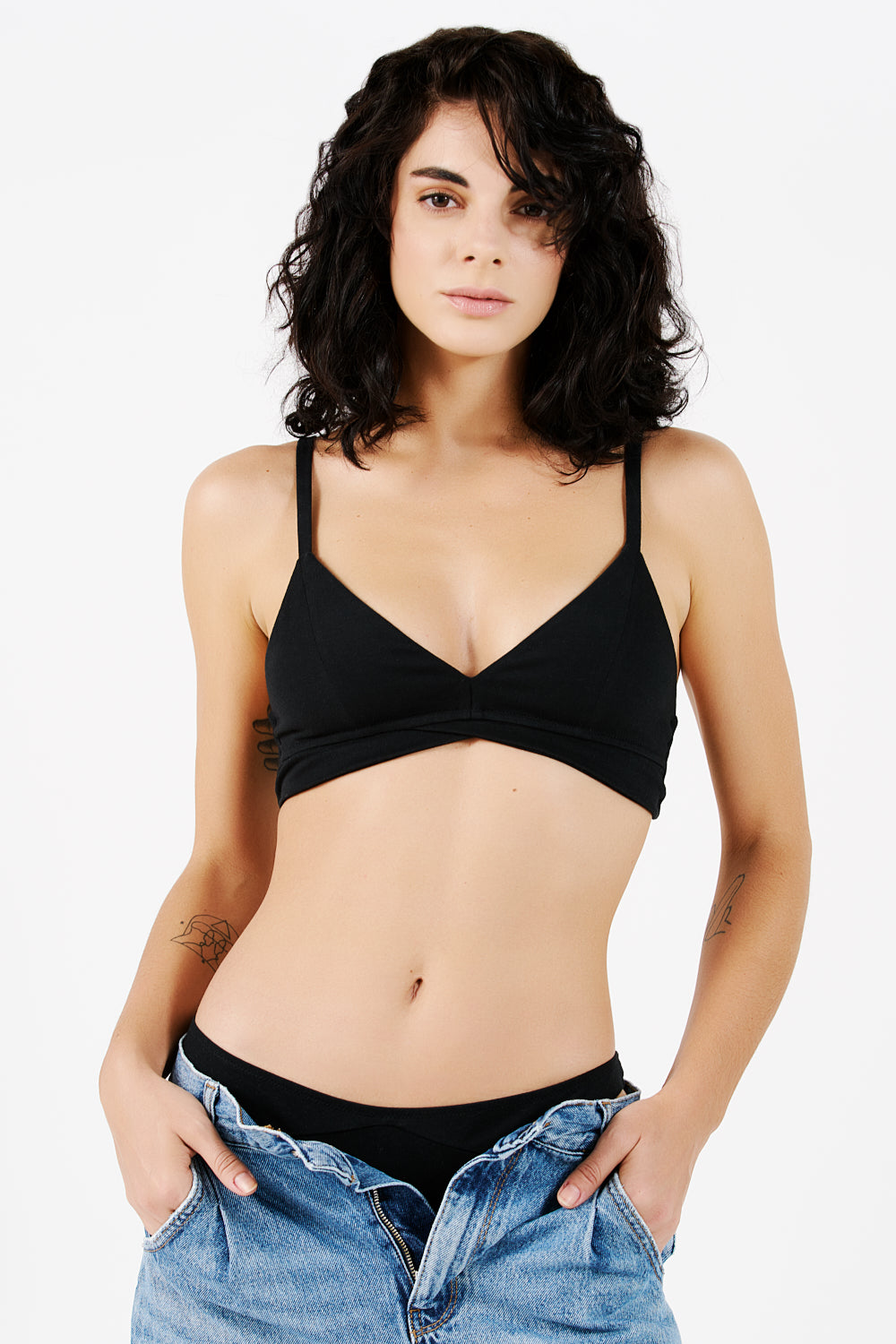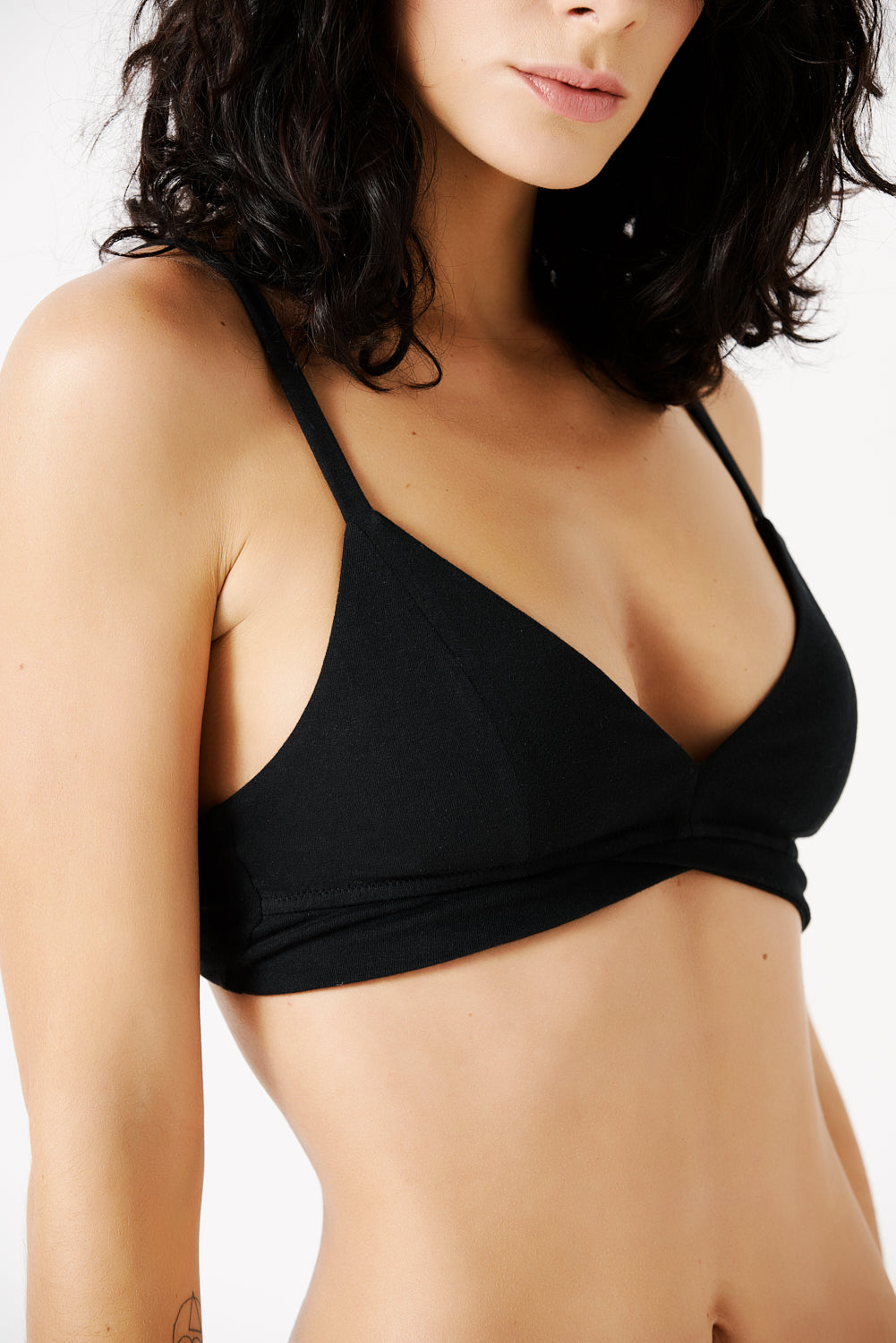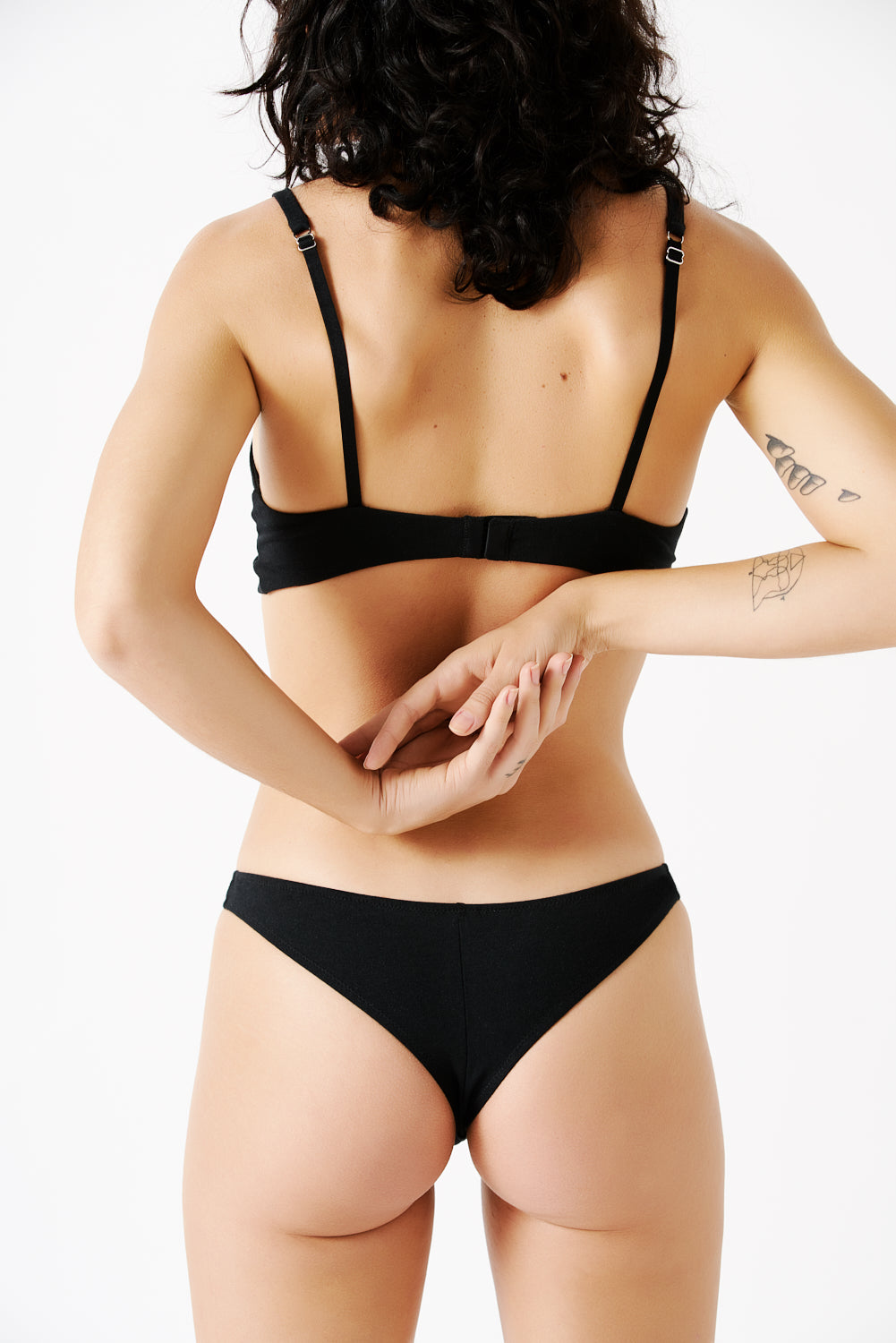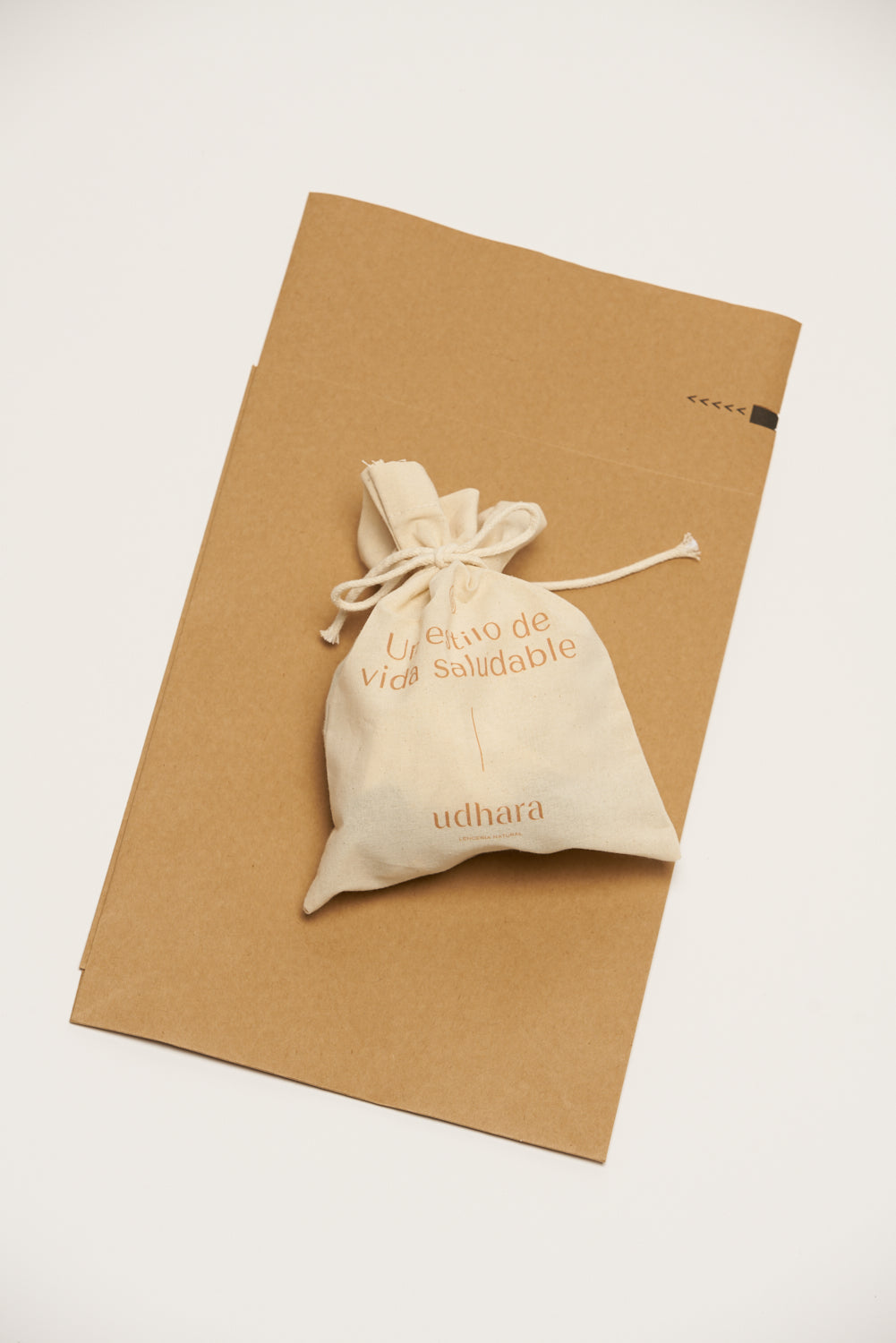 Udhara Black Organic Cotton Bra
maximum comfort
Hello, I am delighted with the bra. It is really comfortable and the quality is noticeable. It fits well to the chest (despite having a small cup and quite a bit of back in my case) and that is appreciated. I do not notice pressure areas and I tolerate it for several hours a day. The purchase has been worth it. Thank you
Very comfortable.
It is very comfortable and the fabric is very nice, it would be great if they sold more colors than the traditional ones.
Comfortable no, the following!!!!
What a touch and comfort! Not a brand! As if she wasn't wearing anything 😜 delighted with them! Thank you very much for making beautiful things and so careful!
super comfortable
They are the perfect bras. They are comfortable, they hold well and they do not smell with sweat, what more could you ask for? It is my second purchase and after trying them also in summer I am more than happy with them. Thanks for creating them!
Experiencias personales con Udhara
Los favoritos de...
@connie_wrocks 4,3K followers

@audrey_satan 27,8K followers

@maria.abajo 66,7K followers